I came across this rather hilarious Google VS Doogle news here some days ago. It was kind of odd actually that Google is threatening to sue Doogle for its logo. Oh yeah if you think this is a bad joke not it is not. Doogle indeed exists. It is a job vacancy site for South Africa.
Google minds Doogle's logo for it is very much look alike Google's logo. Although I don't think people would have mistaken Doogle's over Google's by its logo it doesn't seem that way for Google. The funny thing is so serious it was even Daily Mail went so far into comparing both sites' assets and statistic to see whether this suing game is actually compatible. Well I think Google suing Doogle is like robbing a candy from a kid.
If this is a real deal, do you think Doogle has any chance to win?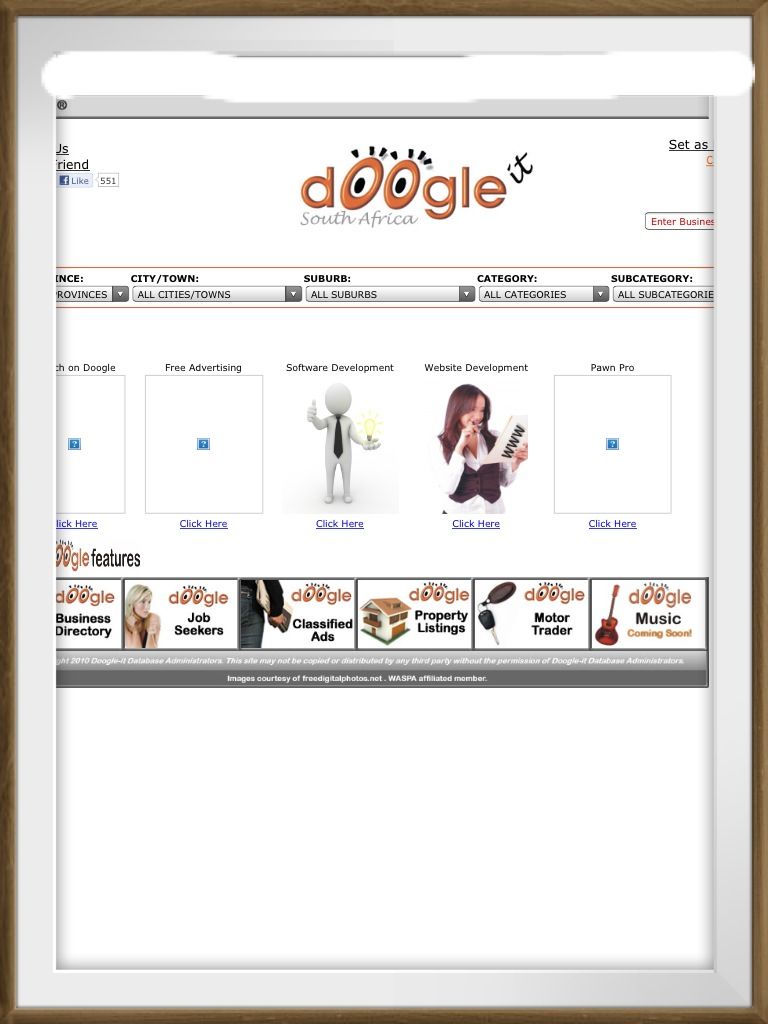 "Hey, who won the best singer from yesterday's AMA 2012?"
"Gee I am not sure, why don't we DOOGLE it?!"
Yeah really..doogle it? It doesn't sound right does it?