Welcome back on Facebook Reach Out Now Tuesday hop!
We are in the third week now and I am hoping of growing participant list.
I really feel that this is one of ways to give credit to our effort in building our network through Facebook page and not wasting it to the bin instead. I am sure I am not the only one who feel so annoyed with the fact that despite having over thousands of fans (which I hard-earned) Facebook doesn't let my page update shown in many of my fans timeline.
Well there are some reasons why Facebook is doing so but this is not the time we whine and cry. So let's just jump in and do this hop! (You can also visit here to find out more about the benefit of this hop).
FRONT Hop November Co-Host:
FEATURED
Auntie Em, that's how she called herself, blogs about life in marriage, cooking, gardening and many other things that she hopes it can provide a useful guide to life for her readers. Join her in her blog and be well guided!
Grab this hop button here: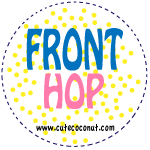 The Rules
1. Please DO NOT link up your blog, blog post or Facebook Page here instead link up one of your status update on your Facebook page. Please see the picture.
2. You have to follow Host (me) and co-host(s) on any of our social media and leave comment if you do so we can follow you back.
3. Click as many link as you can at least three before you and like or share the content to your own Facebook page timeline.
4. It is important that when you click like, comment or share you are using your personal Facebook profile instead of your Facebook page.
Now, let's HOP!
December co-host wanted! Please click HERE if you are interested

Co-hosts and all featured blogs will be entitle to one link in my end of month Flash Giveaway.