It's Tuesday and it's time for Facebook Reach Out Now  Tuesday hop!
If you feel your Facebook page visibility doesn't reflect the many fans you have you should join this hop. If your post on your Facebook page is only viewed by not more than 40 – 50 people despite thousands of fans who like your page, you should join this hop.
For more idea why you have to join FRONT hop click here.
Starting this week onwards FRONT hop is also co-hosted by Regina from Mummy Moo
FEATURE
She blogs at Writing Dreams who currently publishes a series of 27 Days of Giving Thanks posts. She is a great writer and has just published her novel titled Reflection of Promises.
Please do pay her a visit and connect
Grab this hop button here: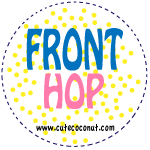 The Rules
1. Please DO NOT link up your blog, blog post or Facebook Page here instead link up one of your status update on your Facebook page. Please see the picture.
2. You have to follow Host (me) and co-host(s) on any of our social media and leave comment if you do so we can follow you back.
3. Click as many link as you can at least three before you and like or share the content to your own Facebook page timeline.
4. It is important that when you click like, comment or share you are using your personal Facebook profile instead of your Facebook page.
Now, let's HOP!
Please remember that every week one of participant from the previous week's hop will be randomly chosen to be featured and those who are featured will get one free link on my end of month Flash Giveaway.
Co-host wanted for December. For further information please click here.