After days of constantly being on the road weekend feels like a pouring rain in the sahara. We celebrate every second of it with joy. Sometimes with a little trip around the city, sometimes just hang out at home doing nothing. But last weekend's happiness was compromised by some technical fault on my internet provider. Hence it has delayed things that I had been dying to share to you all.
Meet the traditional market Indonesia style. Wherever you go to any island in Indonesia, the traditional market is there. The smell, the haggling, the layout..overall are interesting experience. But unlike this market, motor-rickshaw like this one is only available in Medan. And of course, most houses are built with 'tiger cage' as it's garage/driveway and there many three/two story shop-house in the city.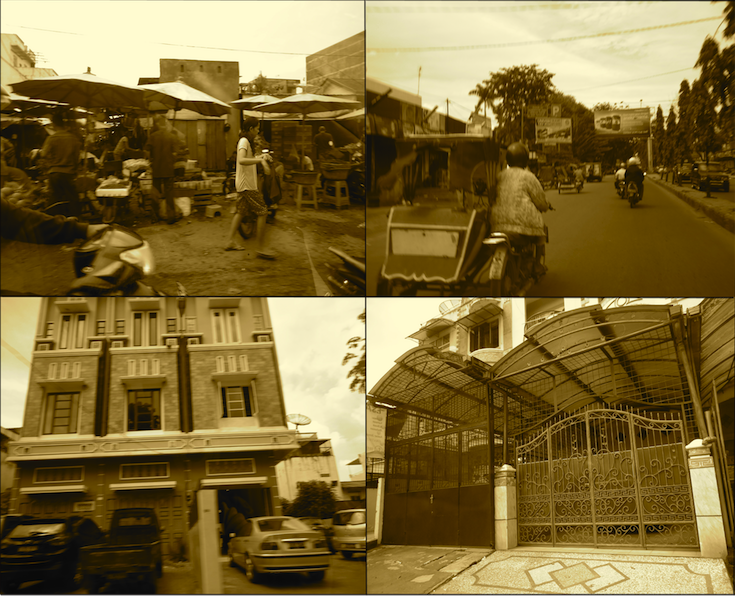 Initially we dropped by The Plaza Medan Fair to buy a bucket from Carrefour. When I saw a cheerful outlet belonged to The Body Shop I knew I had to stop by and take a look. Apparently the brand was lining out it's new promotional campaign: Buy More Save More. Basically on selected items if you buy two you'll get 25% discount and for three you'll get 50% discount. This sale party can be enjoyed not only by members but also non members who use Citibank credit card/debit card and BCA credit card. It will end by 4th October 2012 so if you want to be part of this great sale, hurry up!
These promos are for everybody
These ones are for The Body Shop members
The perfect half day trip was closed by a portion of Blora Skewer (Sate Blora), barbecue Indonesian style with peanut and sweet soya sauce. Super delicious. Rain started to pour as we took off back home with a bucket in the trunk, The Body Shop discounted loose powder in my bag and the deliciousness of Blora skewer in my tummy.
Lovely!
How was your last weekend?